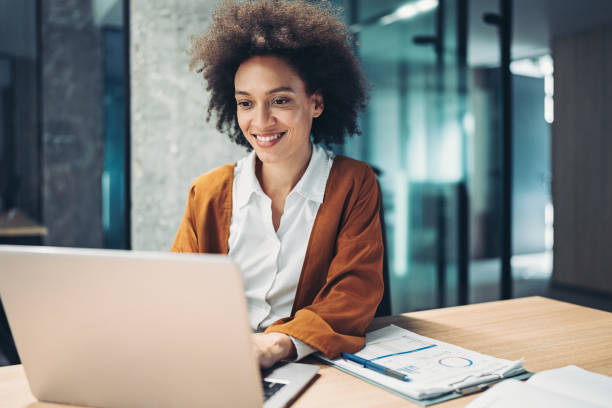 What exactly are backlinks and how do they relate to SEO?
Sydney, Australia, May 29, 2022, ZEXPRWIRE, Backlinks are links created when a website or webpage links to another website or page. They are also called inbound links, incoming links or one way links.
Search engines like Google, Bing or Yahoo consider these backlinks as votes for a particular web page. Thus, web pages with a higher number of backlinks tend to rank higher in organic search results. When one website links to another, the content on the other website is thought to be noteworthy.
Building backlinks is an important aspect of search engine optimization, it is the main signal used by search engines in ranking search results. Backlinks can be used to improve a website's authority, and websites with greater authority naturally rank higher in search results.
If a website is still struggling to appear on the first page of the SERPs, then it needs to hire a SEO expert agency this will help generate quality backlinks.
In the past, the number of backlinks directly affected a page's popularity and ranking, but that's no longer the case. The emphasis is now more on the quality of backlinks. In today's article, let's see what websites need to know about backlinks and how they directly affect our SEO efforts.
Backlinks: why are they important?
Backlinks are the main signals that search engines like Google, Bing, and Yahoo use to determine if content on a website is valuable, credible, and useful to Internet users. It is therefore a major factor that will determine the ranking of a site on search engines.
Google's original algorithm was based on backlinks. Although Google has made many changes to its original algorithm, backlinks are still a key ranking factor. Links, Content and RankBrain are the three most important Google ranking factors.
Therefore, incorporating backlink building into an SEO strategy will help make those SEO efforts more effective. But before looking for any type of backlinks, a user should know that not all backlinks are valuable. Some may even lead to lower search result rankings.
What types of backlinks are valuable for SEO?
As mentioned earlier, not all backlinks are created equal, some are valuable, while others can harm a website's SEO efforts. In other words, for a website to rank higher in the SERPs, the website must know the type of useful backlinks and focus on those quality backlinks.
Let's take a look at the types of backlinks that can positively affect website SEO efforts.
1. Backlinks from trusted and authoritative websites
Is it better to get a backlink from Forbes or from a random website? It's definitely better from Forbes. And it turns out that Google is okay with that. This concept is called "domain authority".
Basically, this means that a website with higher domain authority can convey more authority to a website through backlinks than websites with low domain authority. This type of high quality backlinks from an authoritative website can be very difficult to obtain, but they are definitely worth it.
2. Target Keywords in Link Anchor Text
Anchor text is the visible textual portion of a link that a reader can clearly see or read. They can positively or negatively affect a website's SEO efforts depending on how they are used. In general, the anchor text on a link should include a target keyword.
Creating keyword-rich anchor text improves a website's ranking for that keyword. But avoid going overboard with keyword-rich anchor texts, so they don't get flagged as a black hat link building strategy.
3. The website or web page linked to another must have related content.
When websites are linked to other websites, Google checks whether these two sites are linked. If a website is health-based, Google will value links from hospital, pharmacy, and drug websites more than fitness, cryptocurrency, or digital marketing sites.
4. Only "Dofollow links" are taken into account by search engines
Links can be categorized into Do-follow and No-follow links. Google and other search engines tend to ignore all unfollowed links. In other words, no matter how many unfollowed links are on a website, it doesn't count in search engine ranking algorithms. No-follow links do not improve a website's SEO efforts.
5. Links from a website that has not linked to this one in the past
When a website has 80% of all backlinks coming from a single source, the backlink juice will not be as strong as it once was. In other words, links from the same website have diminishing returns. Therefore, getting 20 quality links from 20 different websites is better than getting 2000 links from one website.