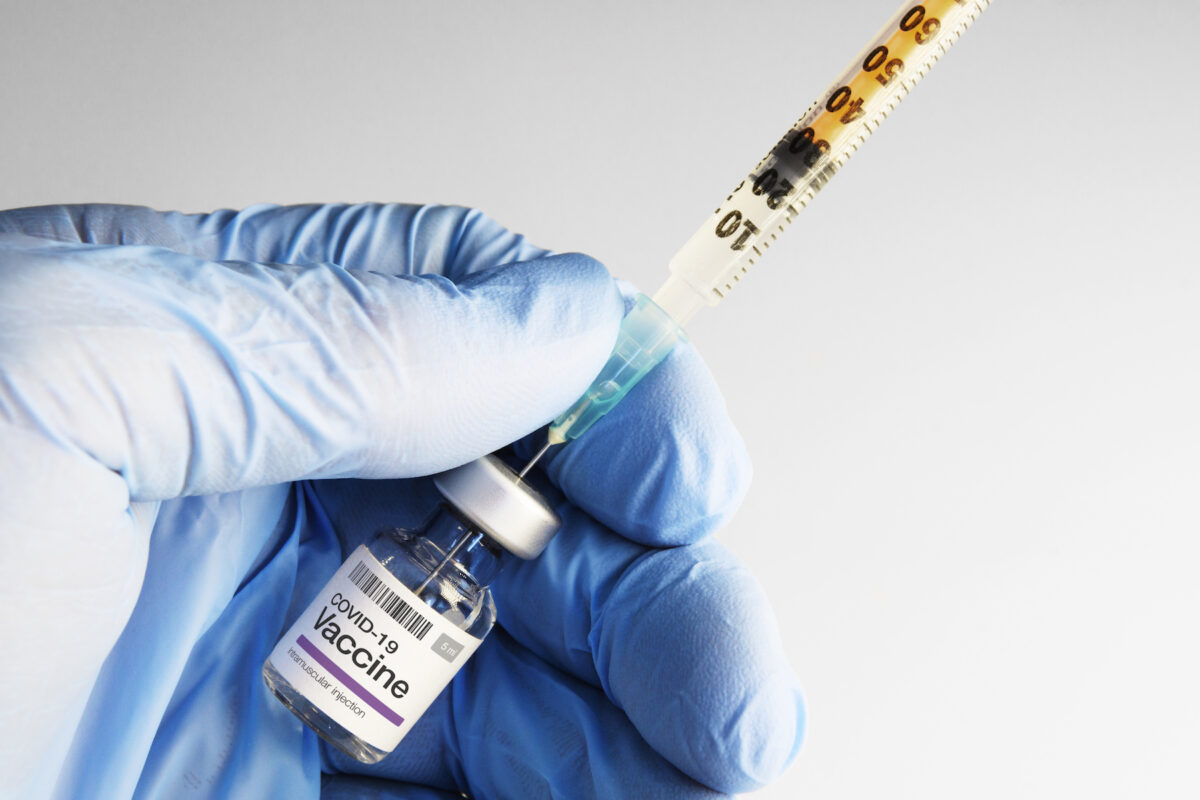 Studies suggest possible link between neuromyelitis optica diagnosis after COVID-19 vaccination
Emerging peer-reviewed studies have highlighted the occurrence of neuromyelitis optica after COVID-19 vaccinations, suggesting that autoimmune disease may occur as an adverse vaccine event.
Overall study results indicate the onset of neuromyelitis optica (NMO) in healthy individuals within approximately two weeks after Pfizer, Moderna, and AstraZeneca vaccines. In patients already suffering from the disease or a similar autoimmune neurological disease such as multiple sclerosis, an exacerbation of symptoms or a relapse has been observed.
So far, at least six cases of NMO occurring after COVID-19 vaccination have been reported in case studies across the world. Although some people have fully recovered, some have been discharged with long-term medication or with unresolved symptoms.
Neuromyelitis optica is a rare autoimmune disease in which the immune system mistakenly attacks the spinal cord and nerves in the eyes. Although there is no cure, treatment can prevent future relapses that will further damage the nerves.
Although the cause of the disease is unknown, it is usually triggered by an infection or another autoimmune disease. It can affect anyone at any age, although it is more common in women than in men.
The 5-year survival rate for single-attack NMO is 90% if treated, and for recurrent NMO (more than one attack) it is nearly 70%.
Symptoms include pain in the eyes, loss of vision, paralysis, weakness or pain in the arms and legs, bladder and bowel problems, and uncontrollable vomiting and hiccups.
Adverse events are medical events, usually developing within 28 days of vaccination. According to the World Health Organization, "any adverse medical event that follows vaccination", even if not caused by the vaccine, would be considered an adverse event.
Neuromyelitis optica occurring after the Pfizer vaccine
Two studies, one in Turkey and one in Germany, suggested that the Pfizer vaccination may have been the trigger for NMO disorder. The two affected women developed symptoms of NMO within 24 hours and 23 days, respectively, after receiving the vaccine.
In the Turkish study, a previously healthy 43-year-old woman developed impaired vision 24 hours after the second dose of the Pfizer vaccine.
A month after the treatment, she suffered a second attack, with pain, increased sensation and tingling on the right side of her body, muscle weakness and urinary retention.
Doctors diagnosed him with NMO "likely triggered by administration of the COVID-19 mRNA-BNT162b2 vaccine." She recovered almost completely and was put on long-term monoclonal antibody treatment.
The German study looked at a 68-year-old woman, who had lived with suspected multiple sclerosis for many years, the main symptom being mild leg paralysis. After earlier receiving tetanus and pneumococcal shots, she had suffered loss of mobility in her legs, which was successfully treated. However, 23 days after receiving the first dose of Pfizer in May 2021, her symptoms were severely exacerbated. She lost the ability to walk and experienced a lack of bladder and bowel control.
The woman refused the second dose of the vaccine and there was no relapse of symptoms.
Neuromyelitis optica occurring after Moderna vaccines
The two Moderna studies conducted in the United States also involved women. The first patient was a healthy 19-year-old; the second was 46 years old with a medical history of vitamin B deficiency. Both showed symptoms within 15 and 2 days of receiving the first dose of the vaccine respectively.
The 19-year-old had severe arm and leg weakness and urinary incontinence after receiving the Moderna vaccine.
After receiving the first dose of the vaccine, the 46-year-old woman suffered from upper and lower extremity weakness, urinary retention and decreased sensation, as well as "constant, stabbing pains, 10 out of 10 in the upper back". Although his lower extremity weakness and urinary retention had resolved, the report indicated that the diminished sensation may have persisted.
Neuromyelitis optica occurring after AstraZeneca vaccines
In Thailand and Brazil, studies have detailed adverse effects after AstraZeneca vaccines. The Thai study found that a previously healthy 46-year-old woman developed right leg weakness and loss of sensation in the right side ten days after the first dose. Although her leg weakness improved, abnormal sensations persisted.
This latest study looked at a 62-year-old woman, with stable NMO for 8 years, who saw a relapse 7 days after her first dose, experiencing loss of vision in her left eye. His vision recovered in 3 weeks.
The case studies mentioned above are not exhaustive. Studies have also cited Sinovac® and Sputnik V COVID-19 vaccines in cases of NMO occurring after vaccine administration.
The study authors pointed to a need for future research and a "high degree of suspicion" in diagnosis and intervention. As NMO is a rapidly progressing disease, if left untreated, the consequences can be severe, with the possibility of disability and death.
AstraZeneca spokeswoman Sinead Keller told The Epoch Times that "cases of neuromyelitis have been reported infrequently following vaccination," with no confirmed causal relationship between vaccination and this "extremely rare event."
"We continue to work with regulators around the world to closely monitor safety information from all available sources as part of our routine monitoring," Keller wrote in an email on June 16.
Although not all cases found a positive link, the results suggest a possible link between NMO and COVID-19 vaccination.
The Epoch Times has reached out to Pfizer and Moderna for comment.