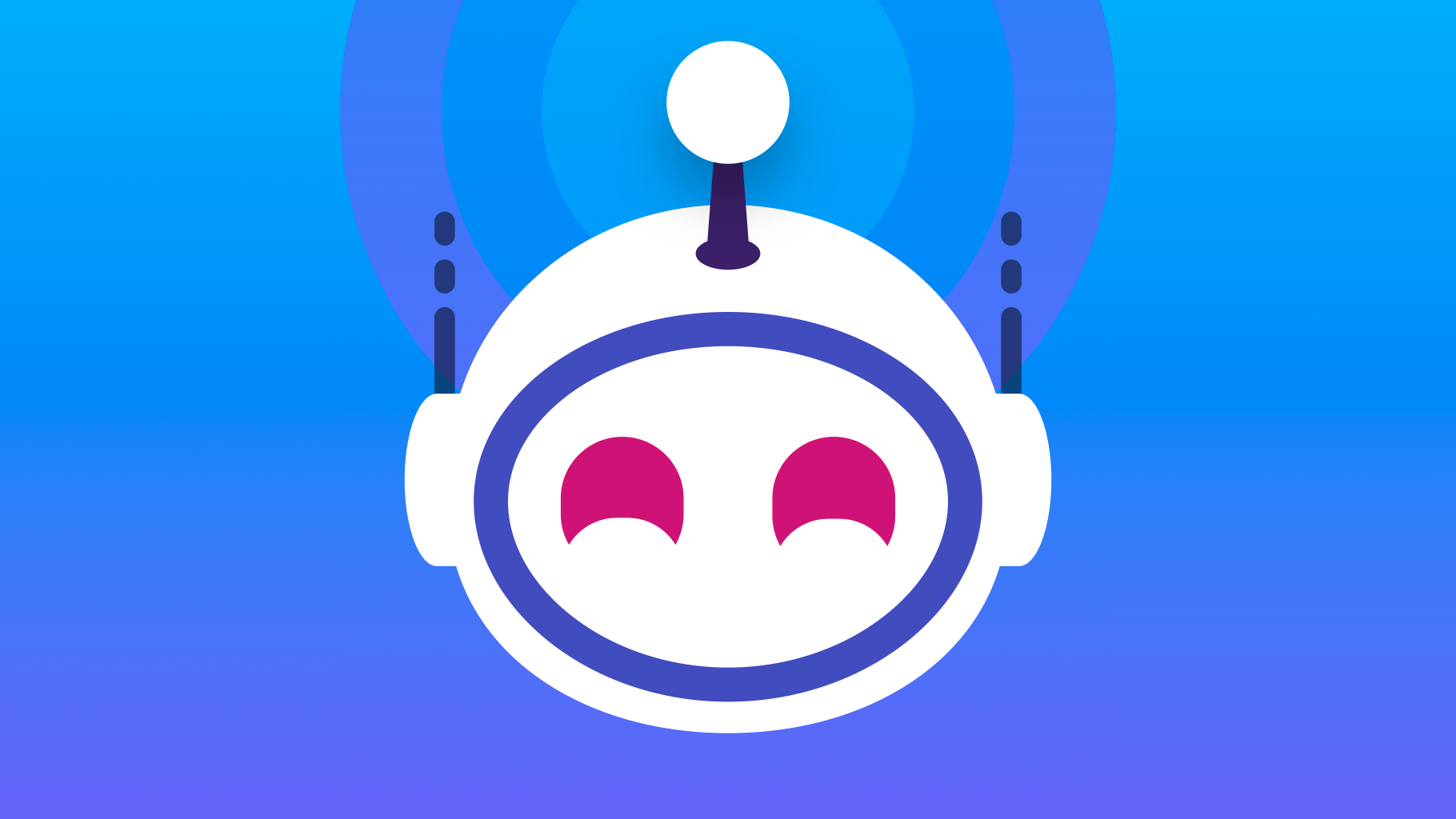 Reddit's 'Apollo' app gets major update with new notification experience
Popular Reddit client Apollo received a notable update today that overhauls the notification experience. The app now features custom subreddit watchers that provide alerts when content you care about is posted, and supports alerts for trending posts in your favorite subreddits.
For those who often use the Reddit Remind Me bots, Apollo now has the ability to schedule a notification for a post you want to revisit for an update. The app includes a rebuilt inbox notifications experience, as well as customizable notification sounds.
Additionally, there are 10 new icons to choose from, along with a number of other small tweaks and bugfixes. The full release notes for the update are available below.
– New completely redesigned notification experience
– Introducing custom subreddit watchers. Incredibly powerful, you can now create filters and have Apollo monitor interesting content in your favorite subreddits, and get notified when a matching post exists. So you'll never again miss a fascinating discussion about your favorite character Mark in your favorite TV show subreddit, or PS5 or Xbox sightings in your town subreddit, or squirrels posted on r/aww. It's so incredibly convenient.
– Trending subreddit posts. With one click, you can turn on trending post notifications for any subreddits you want. So when a post from your favorite subreddit performs great, Apollo will send you a little notification to brighten your day.
– Remind Me In… tired of invoking "remind me bots" in the comments? Apollo can now easily schedule a notification for a post you want an update on, so you know to come back when OP releases the juicy update they promised
– Completely rebuilt inbox notifications (post replies, comment replies, messages, mentions)
– Probably the best set of icons ever added to Apollo. A team of absurdly talented designers have created some of the best Apollo icons for this update, and guess what, there are literally 10 of them, ready to make your home screen shine.
– A bunch of new custom notification sounds. You can even have APOLLO type on a mechanical keyboard while your notification sounds!
– Added Video Deblurinator feature/setting which helps videos not appear blurry for the first few seconds
– Added option to hide media controls by default when opening media viewer
– Improved album/gallery loading speed
– On profiles you can sort user comments and post by time period now
– Greatly improved efficiency with huge images
– Added option to paste the Reddit URL into the Search tab search bar to open this link
– Fixed an issue where users could be sorted incorrectly in the subreddits list
– Ability to share observers via URL
– Can long press the Search tab to quickly access the search bar
– Can long press on the Messages tab to quickly access the jump bar
– Changed Apollo logo for Safari extension
– Fixed a bug where it looked like you could edit the text of what you were replying to
– Playback speed options for YouTube videos using API
– Fixed a bug where sometimes titles were not selectable in select mode
– Added option to completely hide blocked users
– Fixed missing "Open in YouTube" setting
– Fixed Markdown formatting for long lists of subreddits in comments
– Added nice icons for long pressed notification actions
– Underlines can now be italic/bold in Markdown editor
– Fixed a bug with favorite users
– Fixed a bug where some URLs were not opening correctly
– Fixed linking some strange short subreddit links
– Fixed a bug where underscores in links could load oddly in Apollo
– Fixed open in Apollo redirect loop
– Improved some icons in the comment composer
– Fixed weird animation when upvoting a comment with a Wikipedia link
– Fixed a bug where custom gestures and Markdown tables could conflict
– Fixed a bug where some table heavy messages could crash (mainly in r/LeagueOfLegends)
– Keyboard opens faster when commenting
– Fixed bug with Face ID/Touch ID
– Fixed a bug where the flashing "live sort" icon for comments stopped animating
– Fixed a bug with some Reddit shortcuts
– A ton of other small little improvements
Apollo is free to download from app store, but more features can be unlocked through purchases of Apollo Pro or Apollo Ultra. Apollo Pro is priced at $4.99 as a one-time purchase, and Apollo Ultra is priced at $0.99 per month.
Related stories
Reddit makes comments searchable for the first time
Reddit has announced a new comment search tool that gives users the ability to get search results from replies to original posts – a first for the platform in its 16-year history. Until now, Reddit users could only fetch search results for original posts, communities, and individual users, which meant they had to click through multiple posts and then scroll through what could sometimes be. ..
Telegram update adds custom notification sounds and new chat mute options
Telegram Messenger has released a new update for iPhone and iPad that allows users to set a custom sound for notifications, in addition to a number of other new features. After the update, custom alert tones can be created in the app from short audio files and voice messages under five seconds and up to 300 KB in size. Multiple custom alerts can be created and attributed to…
Instagram reintroduces timeline feed option
Instagram today rolled out new following and favorite feed options, allowing users to sort their feeds to see content posted chronologically by people they follow or just content from their favorite people. The new Follow option is a traditional timeline feed and displays the latest posts from the accounts each Instagram user follows in reverse chronological order….
Reddit went down on day two of the illustration experiment /r/Place [Updated]
If you are unable to load Reddit right now, you are not alone as the website is currently unavailable to many users due to server issues. Reddit's status page confirms that the website is experiencing an "unresolved incident" causing pages to fail to load. Many users receive an error message that "our CDN could not reach our servers" when trying to load Reddit. Reddit is…
Apple Seeds tvOS 15.5 Release Candidate to Developers
Apple today released the candidate version of the next tvOS 15.5 update to developers for testing purposes, with the software available a week after the release of the fourth beta. Developers can download the new tvOS 15.5 update by uploading a profile to ‌Apple TV‌ using Xcode. tvOS updates are usually minor, mostly focusing on under-the-hood bug fixes…
15 Mac Tips and Tricks You Need to Know
There are many hidden features and shortcuts that Apple has built into macOS over the years, ranging from keyboard commands to less-than-obvious settings. These little hacks can improve your workflow and make your Mac experience more personalized. So we've highlighted several tips and tricks you might not know about in our latest YouTube video. Subscribe to the MacRumors YouTube channel for…
Apple Seeds releases fourth tvOS 15.5 beta to developers
Apple today released the fourth beta of an upcoming tvOS 15.5 update to developers for testing purposes, with the software available a week after the release of the third beta. Developers can download the new tvOS 15.5 beta by uploading a profile to ‌Apple TV‌ using Xcode. tvOS updates are usually minor, mostly focusing on bug fixes and under the hood improvements…
popular stories
Will the iPhone 14 be a disappointment?
With around four months to go before Apple unveils the iPhone 14 lineup, the overwhelming majority of rumors related to new devices have so far focused on the iPhone 14 Pro, rather than the standard iPhone 14. which raises questions about the difference. the iPhone 14 will in fact be derived from its predecessor, the iPhone 13. The iPhone 14 Pro and iPhone 14 Pro Max are expected…
Sony's new WH-1000XM5 headphones vs. Apple's AirPods Max
Sony released an updated version of its popular noise-canceling over-ear headphones this week, so we've picked a pair to compare to the AirPods Max to see which headphones are better and whether they're worth buying. Sony's $400 WH-1000XM5 over Apple's $549 AirPods Max. Subscribe to the MacRumors YouTube channel for more videos. First off, the AirPods Max win out when it comes to…
Apple increases the price of Apple Music subscription for students in several countries
Apple has quietly raised the price of its Apple Music subscription for students in several countries, with the company emailing students notifying them that their subscription price will increase slightly in the future. The price change is not widespread and, based on MacRumors findings, will impact Apple Music student subscribers in Australia, but not limited to the…
iPhone 14's 'top-of-the-line' front camera will cost Apple three times as much
The iPhone 14 will feature a more expensive "high-end" front camera with autofocus, partly made in South Korea for the first time, reports ET News. Apple has reportedly ousted a Chinese candidate to choose LG Innotek, a South Korean company, to supply the front camera for the iPhone 14 alongside Japan's Sharp. The company originally planned to switch to LG for the iPhone…