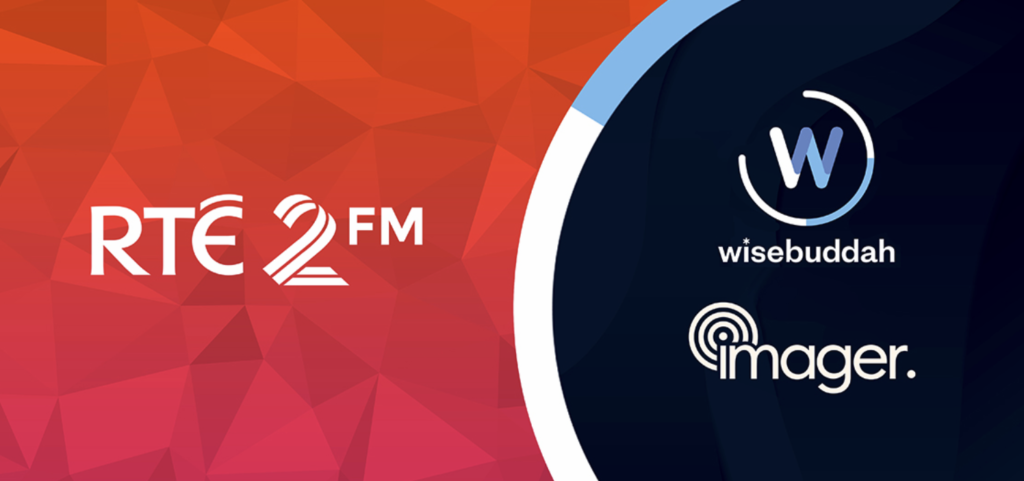 New sound from Wisebuddah station now airing on RTÉ 2FM – RadioToday
RTÉ 2FM has a new sound now on air thanks to Wisebuddah in London and the Production Library Imager.
A new sonic logo was created for the national station, along with powerful intros and custom imagery elements.
Shane Freeman, Creative Audio Manager, RTÉ said: "We set out to reinvent the sound of RTÉ 2fm. With a whole new set of voices from local stations and our unique two-part sound logo, Wisebuddah have created something truly superior for RTÉ 2fm.
"They created an authentic, fresh and hyper-musical station sound. Our new sonic logo is designed to work on any key and to turn any bed into a jingle, it works perfectly and raises the level of our productions.
"The whole project was a pleasure. From start to finish working with the guys at Wisebuddah, I felt like they were part of the station. We were all on the same team looking for the best possible result.
During the production of the imager of the branding radio production department of the new sound station Wisebuddah RELAUNCH with a new software platform and as beta testers RTÉ 2FM were among the first stations to gain access to the latest generation of the library.
About using library assets and custom imager content, Shane Freeman added, "The new CHR imager library is awesome, the website is faster and more intuitive than ever. key wheel is fantastic and keeping our production in key is now very firmly established in our workflow.It's a game changer for us.
"Linking with Imager Custom has given 2FM the ability to create custom images that sound truly unique. Mainly covering our branded intros, the guys at Imager Custom are creating some really awesome stuff.
Dom Scott, Commercial Relations Manager, Wisebuddah & Imager added: "The new RTÉ 2FM package had been in development for some time prior to its launch, so it is exciting to finally hear the identifiers in context on air. To have delivered a package so warmly welcomed by RTÉ and by 2FM listeners is extremely gratifying.
"It's also great to see what's possible when Wisebuddah and the imager work together with shared expertise and tangible deliverables such as the Wisebuddah sonic logo toolkit facilitating simple and effective brand integration of the station in the Imager custom power intros."
If you liked this story, we can email you more radio news from Ireland and the UK every weekday afternoon straight to your inbox. Just add your details below for "24 Hours On Radio – UK & Ireland":