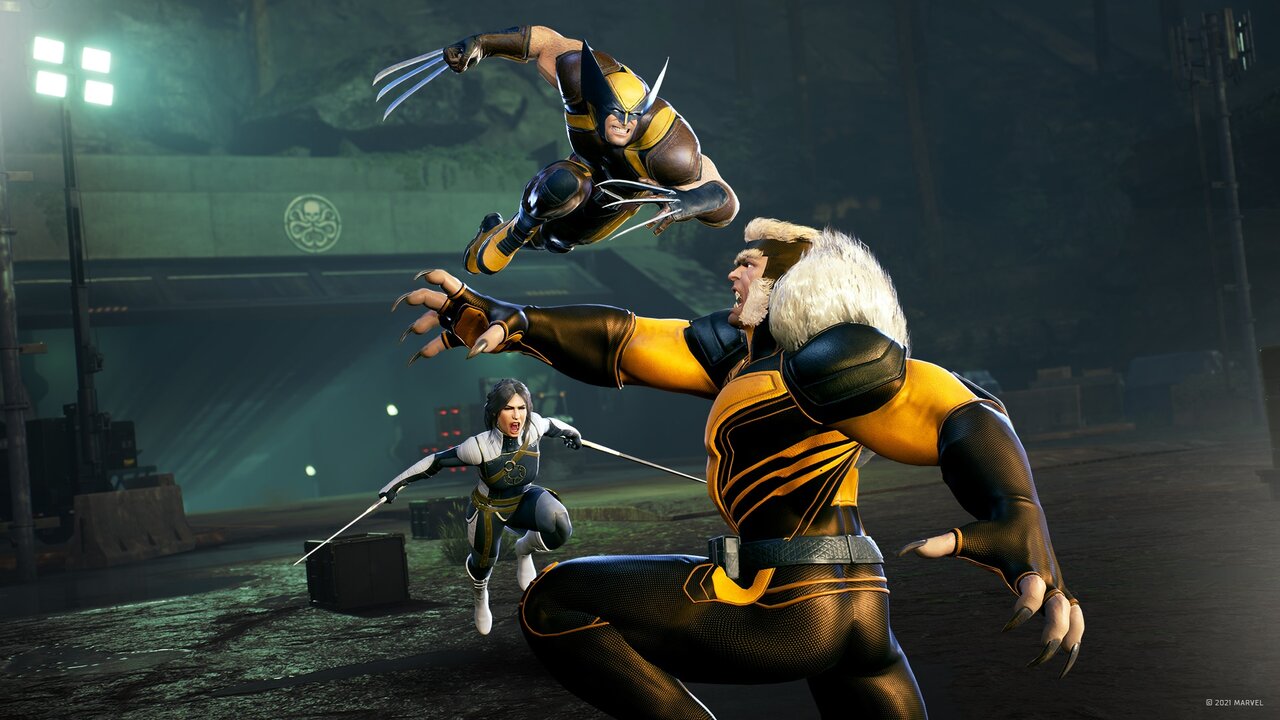 Marvel's Midnight Suns is coming in October, the Switch logo is missing from the new trailer
Update #2 [Thu 9th Jun, 2022 08:45 BST]: A trailer revealing the launch date for Marvel's Midnight Suns has signaled an October 7 launch for the game on all platforms except Nintendo Switch, it seems. The Switch logo was notably absent from the Summer Game Fest 2022 trailer (below) and seems to indicate that the Switch version of Firaxis' game has been shelved.
We'll update this story when we have more information.
---
Update #1 [Sat 4th Jun, 2022 01:55 BST]: Game journalist Tom Henderson says a reveal or at least a "re-reveal" for Marvel's Midnight Suns could be happening very soon.
The game is set to appear at Summer Game Fest and is rumored to release in October, and is believed to have three different versions – Enhanced, Legendary, and Standard. There should also be premium skins.
---
Update [Thu 5th May, 2022 02:25 BST]: After the delay in November last year, this game has now been rated by the Australian Classification Commission.
It received an "M" rating for Mature and contains "mature themes and supernatural violence" as well as in-game purchases. At least that's a sign that it's still on track for a second release. semester.
If we hear any updates regarding a release date, we'll be sure to let you know.
---
Original story [Thu 4th Nov, 2021 05:30 GMT]: The delays don't stop now! Following shovel knight digging2K and Firaxis Games have confirmed their tactical RPG Marvel's Midnight Suns will no longer happen in March 2022.
Instead, it has now been pushed back to the second half of the year. Whenever it arrives, it will be released on multiple platforms, including the Nintendo Switch. The "difficult decision" was made to ensure that this "dream project" for the team could be the best possible game when released.
Below is the full update courtesy of the development team:
On behalf of Firaxis Games, thank you for sharing how excited you are for Marvel's Midnight Suns. We've been thrilled to see your reaction to everything from our announcement of the game to the reveal of our card-based tactical combat. Marvel's Midnight Suns is truly a dream project for the team and we can't express what an honor it is to create something new in the Marvel Universe.
We have decided to share that we have made the very difficult decision to move our launch window to the second half of 2022. We know that many fans were looking forward to playing the game next spring, and this decision has not been made. lightly. We've decided to push back our launch because we need more time to make this the best game it can be. We believe in our creative vision for Marvel's Midnight Suns and want to do justice by delivering an unforgettable adventure into the supernatural side of Marvel. These additional months will be used to add more story, cutscenes and general polish and will be essential in helping us make our vision a reality.
Thank you for your understanding, you are the best fans in the world.
—Jake Solomon, Creative Director and Garth DeAngelis, Senior Franchise Producer
Will you be checking this one out when it finally hits the Switch? Comment below.