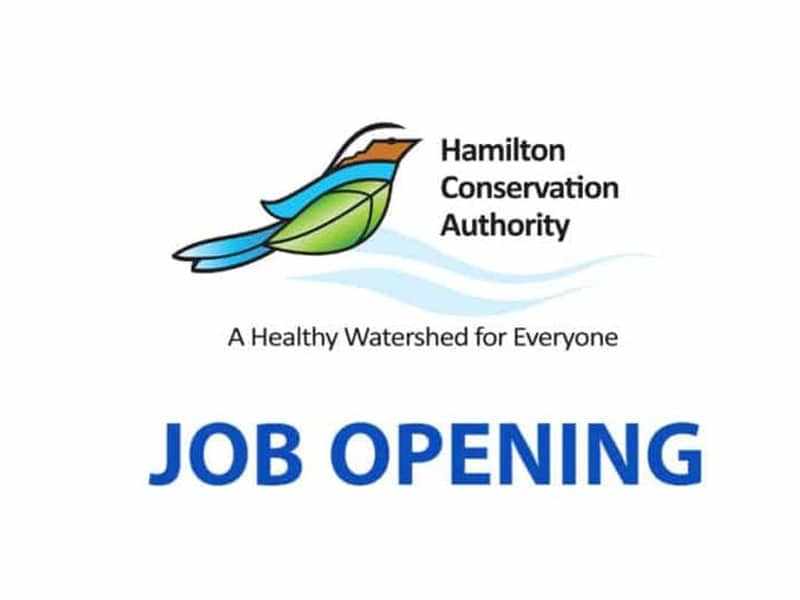 Graphic Design Coordinator – Hamilton Conservation Authority
The Hamilton Conservation Authority currently has a full-time opportunity for a
Graphic Design Coordinator
---
Summary of work
The Hamilton Conservation Authority (HCA) is one of 36 conservation authorities across Ontario dedicated to protecting, restoring and enhancing our local natural environment.
Reporting to the Director of Marketing and Events, the Graphic Design Coordinator plays a key role in assisting with content on HCA's social media channels and blogs through photos and videos. This position also coordinates and designs all graphic marketing materials for HCA, Westfield and Wild Waterworks, including liaison with staff.
Other tasks include
Production of ready-to-print artwork for: advertisements, interpretive panels, newsletters, billboards, passes, vehicle decals, brochures, logos, flyers, posters, banners, signs, cards, tickets, coupons, business cards, stationery, invitations, logo design.
Photo shoots: help with photo shoots to produce photos for use in advertisements, brochures, posters, etc.
Photo Search and Filing: Photo search for artwork and other requests, including purchasing and searching our photo library as well as taking photos. Deposit of HCA photographs for marketing purposes.
The Graphic Design Coordinator works collaboratively with all HCA departments and properties developing creative concepts to communicate ideas through images, video and text for communication platforms including social media graphics, website and printed materials.
The ideal candidate will have a broad knowledge of graphic design with experience producing print-ready artwork for a wide variety of project types. It is essential to be an effective communicator, organized and able to work independently and collaboratively.
The Graphic Design Coordinator will work as a staff member in the Marketing and Communications department, which is responsible for marketing, events, public relations, community education, customer services, staff and members and will interact with all levels of staff in the organization. Occasional front desk coverage will be required as part of this department.
---
Qualifications
Training and experience you will need:
University degree or college diploma in graphic design, marketing or a related program as well as at least one to three years of experience in a similar position.
Strong writing, communication and editing skills.
Strong design skills and experience with Adobe Illustrator, Photoshop and InDesign.
A valid Ontario Class "G" driver's license to drive and meet staff at our various conservation areas and work sites in our watershed.
And even better if you have:
Knowledge of HCA watersheds and conservation areas
Ability to create and edit small scale video projects for social media and online use
Experience coordinating photo shoots
You will be a perfect fit for this position if you have:
Experience in producing engaging social media content.
Ability to organize, prioritize and meet deadlines while effectively managing multiple projects with creativity and flexibility.
Demonstrated ability to work both independently and as part of a team.
Excellent interpersonal skills to work with a variety of customers, visitors, employees and other stakeholders.
Ability to work independently in a high volume seasonal environment while being able to work as part of a tight-knit team.
Autonomous, self-motivated and goal-oriented.
---
Labor conditions
The position is located at the Hamilton Conservation Authority main office at 'Woodend', 838 Mineral Spring Road, Ancaster. Working hours between 8:00 a.m. and 4:30 p.m. for a total work week of 37.5 hours per week. Occasional weekend and evening work is required to support our conservation areas.
The successful candidate must meet the Province of Ontario's COVID-19 definition of "fully vaccinated" or provide proof of Human Rights Code exemption prior to commencement of employment in accordance with the vaccination policy HCA COVID-19.
---
Wage scale
The income for this position is salary classification S5 with a starting rate of $57,401.86. Progression in the salary scale will be based on merit and is considered on an annual basis. Annual Cost of Living Adjustments (COLA) may also be considered.
---
Advantages
HCA offers a comprehensive benefits package including health, dental, vision care, health care spending account, life and disability insurance after the 3-month trial period, and a defined contribution pension after 1 year of service.
---
Application Treat
Interested candidates should send their curriculum vitae and a cover letter by 4:00 p.m. on Friday, November 11, 2022 at:
Attention: Director of Human Resources and Wellness
Email: [email protected]
Please quote "Graphic Design Coordinator" in the subject line and submit in MS Word or PDF format.
---
While we appreciate the interest of all applicants, only those candidates selected for an interview will be contacted.
Accessibility measures are available for all stages of the recruitment process; Applicants are requested to notify Human Resources in advance of any accommodations required for a disability.