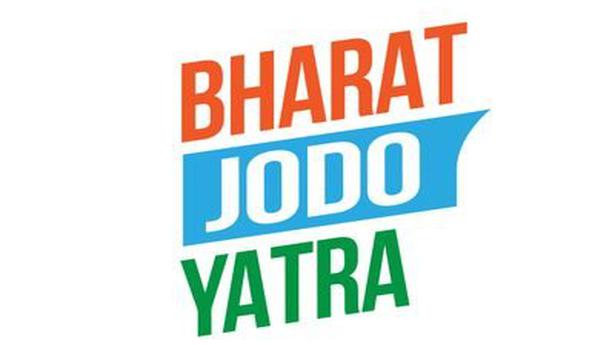 Congress launches Bharat Jodo Yatra slogan and logo
Mile kadam, jude watan or step by step, unite India. With this official slogan, Congress on Tuesday launched the official website and logo of the 3,500 km long Bharat Jodo Yatra which is expected to be led by former party leader Rahul Gandhi from start to finish.
At a joint press conference, Congress Secretary General Jairam Ramesh and National Padayatra Coordinator Digvijaya Singh said the yatra was needed in the national interest to counter growing economic inequality, social polarization and political divisions in the country.
Read also | 'Bharat Jodo Yatra' and 'tapasya': Rahul Gandhi
Five months

Mr Ramesh said the main yatra would cover 3,570 km from Kanyakumari in the south to Kashmir in the north over a period of about five months starting September 7. It would cross 12 states and two union territories. At the same time, smaller Bharat Jodo Yatras would be swept away in various states that would not come to the main road.
"There will be 100 padayatris which will work from start to finish. They will be Bharat Yatris. About 100 people will continue to join the states through which this yatra does not pass, these people will be Atithi Yatris. About 100 yatris States through which the journey will pass will be involved, these will be Pradesh Yatris. At a time there will be 300 padayatrissaid Mr. Singh.
Responding to a question, he said: "Rahul Gandhi is a great leader of the country and will be a Bharat Yatri in the yatra.
The Congress asserted that a program of padayatra or mass contact of this magnitude had not taken place in independent India.
The yatra would start from Kanyakumari in Tamil Nadu then move north passing through Thiruvananthapuram, Kochi, Nilambur, Mysuru, Bellary, Raichur, Vikarabad, Nanded, Jalgaon, Indore, Kota, Dausa, Alwar, Bulandshahr, Delhi, Ambala, Pathankot , Jammu , and culminates in Srinagar.
Mr Ramesh said the party could also consider a similar yatra from Porbandar in Gujarat to Parasuram Kund in Arunachal Pradesh in the east at a later stage.