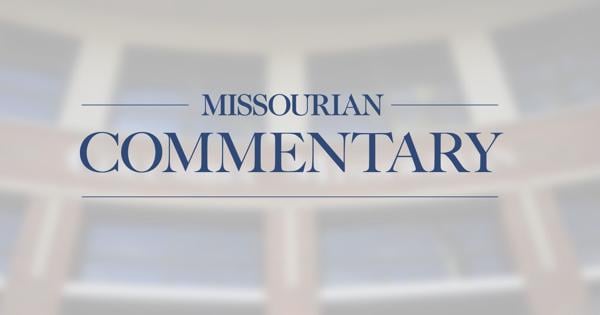 Airport Logo, Website Project Raises Questions About Advisory Board | Letters to the Editor
Mayor Buffaloe, City of Columbia and Editor of the Columbia Missourian:
Ronald Reagan said it best during his debate with then-President Jimmy Carter, "Here we go again." And once again, secrecy in government rears its ugly head. This time it's the airport group.
OK, in the scheme of things, $38,000 isn't a huge sum, but let's see how it could have been spent more wisely.
Little did the citizens of Columbia know that a new logo for their airport was being commissioned. It was simply a $38,000 order placed with someone's long-time partner, the Bucket Agency, for a new logo and website contract without a call for tenders. I guess all of this is up and legal at this price range. But wait! For an urban project like this, why not raise $13,000 of the $38,000, use $3,000 for publicity, free up all Columbia K-12 students and creative adults, hold a contest, and then award $10,000 to the winner? With the remaining $15,000, open the tender for the website project to Columbia IT companies.
And while we're talking about the airport advisory board, has anyone ever read who can be a member? There are no seats for the ordinary man or woman. It touches me because when I lived in Lake County, Florida, I served on the County Board of Adjustment for almost six years. The Board was responsible for maintaining building code licenses and errors and could approve or deny adjustments, as well as impose fines on contractors. According to the county charter, the board had nine members, six were to be building application professionals – architects, engineers, contractors, suppliers, journeymen, etc. – and three were to be citizens whose specific responsibilities were to any citizens who reported wrongs to them or their property, I was one of those members. This is not the case in Colombia, only business people sit on this board, representing, well, business people. This needs to be changed.
Joseph Quinn is a resident of Colombia.