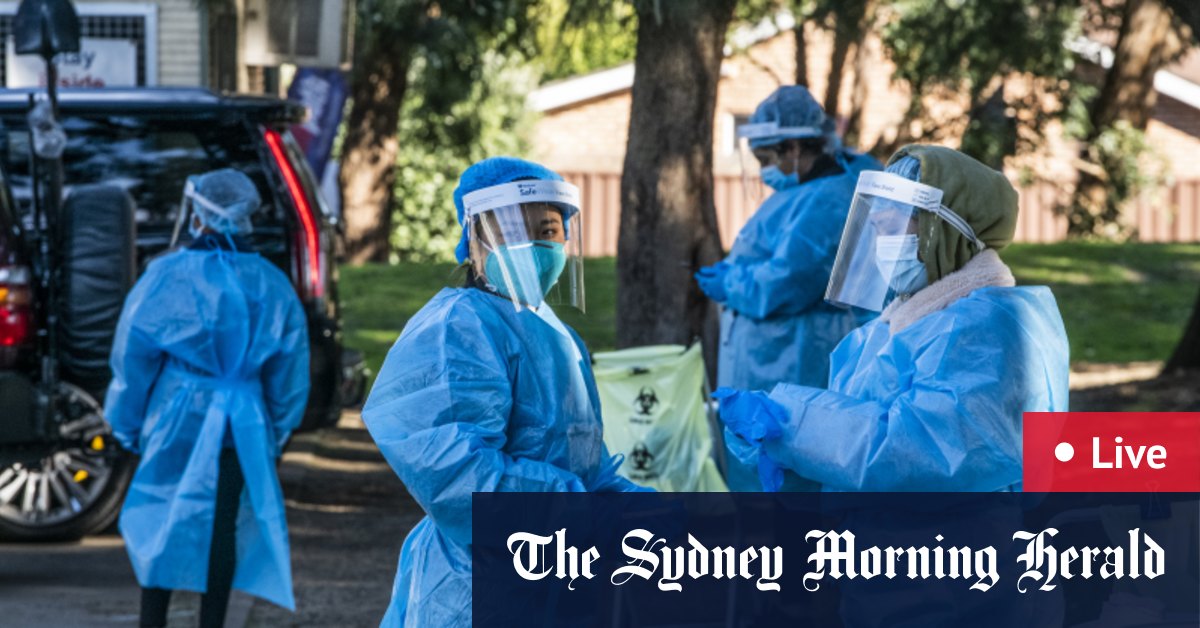 Victoria lockdown begins, NSW COVID cases increase, Victoria COVID cases increase, Qld COVID cases increase, Sydney lockdown continues, Hunter lockdown begins,
A Victorian teacher who was recently released from intensive care after catching COVID-19 spoke about the random nature of the virus and how he thought he was going to die from it.
Richard, who teaches at Bacchus Marsh Grammar about 60 kilometers northwest of Melbourne, caught the virus from a friend who lives at Ariele Apartments in Maribyrnong.
The couple attended a Carlton v Geelong game at the MCG on July 10, not realizing the apartment complex had been visited by movers from Sydney who had the virus.
Speaking to Rafael Epstein on ABC Melbourne's Drive show Friday afternoon, the 51-year-old said he was fit and healthy before catching the virus.
He said he was now COVID-free, but suffered from pneumonia and had lost 15 kilograms of muscle mass since contracting the virus.
Describing catching up with football, he said: "[It was] one day zero cases in Melbourne that day I remember, and 10 days later I was in intensive care.
Richard said he felt good at work a few days after going to the AFL game, but on Tuesday he felt a small scratch in the back of his throat and went for a COVID test.
As he stood in line to get tested, his friend told him that his apartment complex had been blocked off because it had been visited by movers from Sydney.
On the seventh day after contracting the virus, Richard called the ambulance.
"I was really scared because I couldn't breathe – I couldn't catch my breath, so I knew it wasn't good," he said.
"The first two days [in intensive care] are a bit fuzzy. I had the impression of hallucinating.
"The second night I was there I really thought, 'I don't see a way out of this. ""
"A doctor around 3 am held my hand and looked me in the eye and said, 'You are strong enough. We will help you get through this.
Richard urged everyone to get vaccinated against COVID-19 as soon as possible because "you never know".
He had received a dose of the AstraZeneca vaccine when he caught the virus. "I'm 51, taking care of myself, lifting weights in the gym, all that stuff, and it absolutely rocked me," he said.