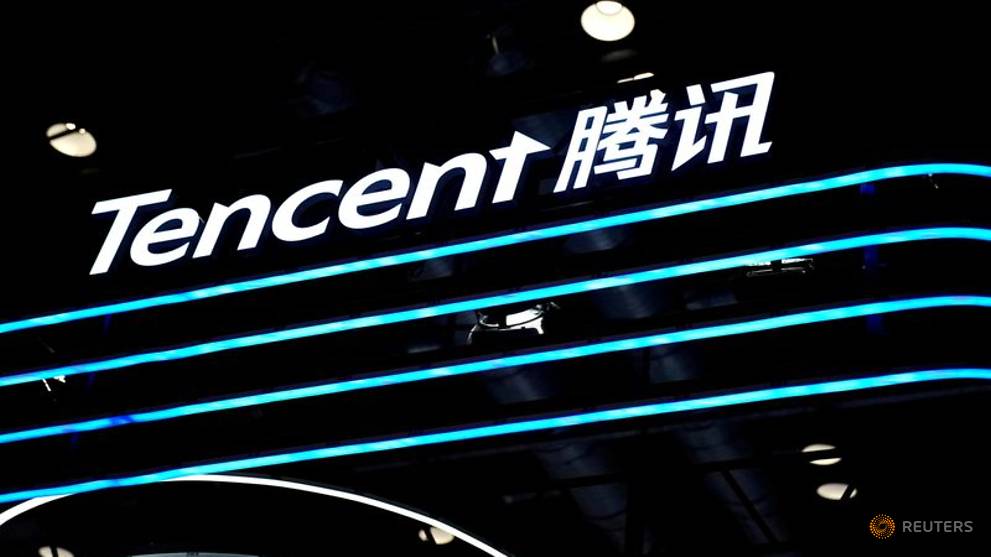 Tencent promises new restrictions on video games after media attack slams stocks
SHANGHAI (Reuters) – Chinese firm Tencent Holdings announced on Tuesday (Aug. 3) that it would reduce minors' access to its flagship video game, hours after its stock was battered by a state media article describing online games as "spiritual opium".
Economic Information Daily quoted Tencent's Honor Of Kings in an article in which it said minors are addicted to online gaming and called for more restrictions on the industry. The outlet is affiliated with China's largest state-run news agency, Xinhua.
China's largest social media and video game company saw its shares fall more than 10% at the start of trading, wiping nearly US $ 60 billion from its market cap. The stock was on its way to plummeting the most in a decade before cutting losses after the item disappeared from the outlet's website and WeChat account.
The broadside comes days after the securities regulator and state media sought to allay investor fears about the pace and scale of market reform that sparked a massive sell-off of the technology. and private education. The CSI300 index fell more than 5% last week for its biggest monthly loss since October 2018.
READ: JPMorgan says Chinese regulations change local, not global problem
The attack on the video game industry has put investors on high alert.
"The news has once again raised concerns in the market about industry regulation," said Kenny Ng, analyst at Everbright Sun Hung Kai.
"Under these circumstances, it is expected that gaming stocks and even technology stocks as a whole will always face continued adjustment pressure," he said, adding that the focus will be on on whether companies change their access policies for minors.
In the article, the newspaper named Honor Of Kings as the most popular online game among college students who it said played for up to eight hours a day.
"No industry, no sport can be allowed to develop in a way that will destroy a generation," the newspaper said, comparing online video games to "electronic drugs."
Tencent in a statement said it would introduce measures to reduce underage access and time spent on games. He also called for a ban on the games industry for children under 12.
The company did not address the article in its statement, nor did it respond to a request for comment from Reuters.
The article also touched on the actions of rivals. NetEase fell more than 15% before cutting losses to about 8% lower in trading late in the afternoon. Game developer XD Inc fell 8.2% and mobile game company GMGE Technology Group fell 15.6%.
Outside of gaming, investors were also caught off guard by the State Administration for Market Regulation (SAMR) on Tuesday, saying it would investigate auto chip distributors and punish any hoarding, collusion and rising prices. price. The semiconductor stock index then fell more than 6 percent.
READ: Chinese regulator targets auto chip distributors with predatory pricing investigation
CHILD WELL-BEING
The government is committed to strengthening online gaming and education rules to protect the well-being of children. Last month, it banned for-profit tutoring in basic school subjects, attacking China's $ 120 billion private tutoring sector.
This was in addition to other regulatory measures in the tech industry, including a ban for Tencent from exclusive music copyright agreements and a fine for unfair market practices.
At one point on Tuesday, Tencent was briefly dethroned as Asia's most valuable company by the market capitalization of chipmaker Taiwan Semiconductor Manufacturing Co.
"It showed how nervous investors are these days. They don't believe that nothing is off limits and will overreact, sometimes overreacting, to anything that fits the story of the tech crackdown in state media. "said Ether Yin, partner of Beijing-based consulting firm Trivium. .
"The government does not want and cannot get rid of the gaming industry… The restrictions will remain but not much leeway to be tighter," he said.