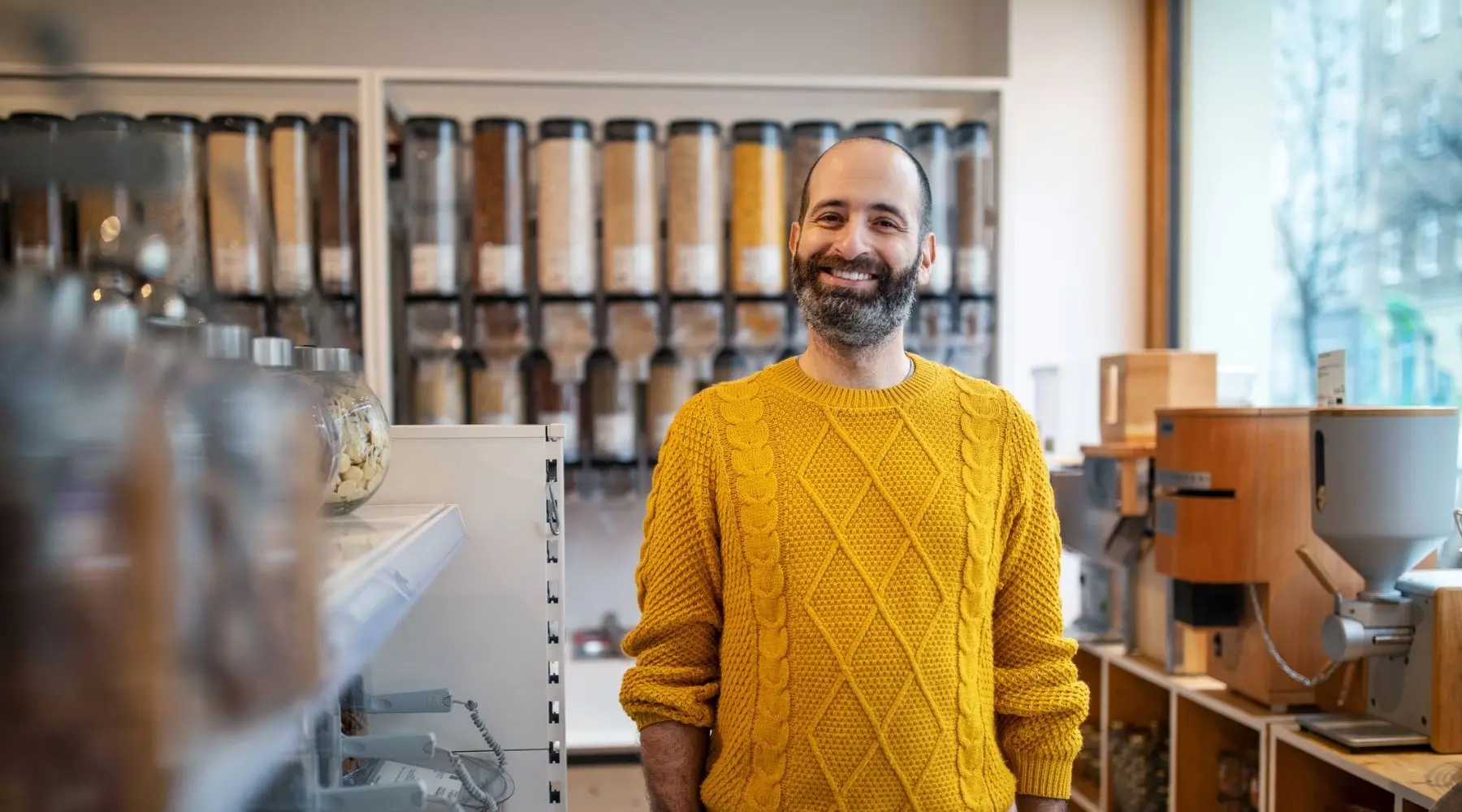 7 successful companies share the greatest learnings to date
Learning from other companies can help you avoid pitfalls and set you on the path to success.
This guide is sponsored by Fiverr. Browse gigs from top freelancers, or access a personalized catalog of verified talent, to find the one that best fits your business. Plus, get secure payments and 24/7 support. Learn more.
The road to success is not always easy for small businesses. Mistakes will be made. Opportunities will be missed. But you will almost certainly learn a lot along the way.
So, to (hopefully) help you avoid some of these pitfalls and get you on the fast track to success, I've reached out to various companies to find out what their biggest learnings have been so far. Here is what I discovered.
Get expert help
Just because you're a small business doesn't mean you can't call in experts for specific tasks or projects. Okay, you probably won't be able to hire them full time, but it might be possible to pay a specialist freelance writer if needed.
"For the digital side of things – website building, digital design, e-commerce, graphics – something like that, I usually use freelancers," said The Classic Cupcake Co founder, Anna Eden.
You can even build longer-term relationships with freelancers, so you don't search for someone new every time you need help with a project.
"I found a one-woman freelance group and she's been with me ever since," said Anna, who only pays about $ 600 a month for accounting services for her company of more than 20 employees.
"It's worth having someone take care of all of this because I can focus on growing the business rather than accounting. "
Anna's favorite freelance work platform is Fiverr, which also helps find verified talent. In 2020, he connected more than 3.5 million users with a freelance writer, including small and large businesses.
Outsource where you can
Of course, freelancers don't just help with the expert stuff. They can also help you with administrative tasks, alleviating the workload of qualified professionals within your team.
For example, Dr Paul Howe is associated with Oxford Bridge, an international finance and real estate company with more than 600 professionals under its umbrella. He told Finder that Fiverr freelancers make huge contributions to the business, both in highly skilled fields and in administrative roles.
"Our members have used Fiverr for prospecting, virtual assistants, administration for loan writing, administration for appointment scheduling, graphic design, image enhancement, logo design. , website design and script customization, "he said.
"We've even created teams on Fiverr to make it easier to collaborate between teams with our favorite freelancers. This dramatically improves efficiency and cuts costs."
---
---
Build a strong brand
According to Fiverr Get Set Up For Success Report, strengthening your brand is one of the key pillars for businesses to thrive as it is integral to building trust with customers.
Auto Studio founder Joan Westenberg totally agrees. She told Finder her business is focused on maintaining her brand identity, which goes deeper than many people think.
"Your identity is not just how you interact with your customers, but everything that makes up how your business presents itself to the world – the types of visuals you use in your marketing campaigns, the typography you use in your email newsletters and on your landing page, your logo, the value you provide to customers, etc., "Joan said.
"You can't overlook part of it, because everything sends a signal to your customers," she warned. "We've learned the importance of being consistent and consistent with our brand through every tweet, every book we've published, and every medium we've created so we don't fragment and lose the message."
🔥
Hot tip
: Not ready to hire a graphic designer? Fiverr's free
logo maker
gives you access to professional custom designs.
Beware of hiring friends
When running a small business, it can be tempting to work with "reliable" friends who claim to be perfect for a particular task. But there are risks associated with it.
"I learned an expensive lesson about not mixing friendship and business," said Abby Ha, co-owner of the international manufacturer, Cloom. "Friendships are tough enough without having to deal with issues of pay, jobs and professional roles."
Instead of involving friends in running your business, Abby suggests using contract workers or freelancers if you can't guarantee a permanent employee yet.
"I have used freelance sites to hire talented writers, editors, web designers and project managers and have been able to save up to 90% of the cost of hiring someone on site." , she told Finder. Not to mention avoiding the drama associated with sour friendships.

Marketing is worth the money
Fiverr Get Set Up For Success Report has also identified digital marketing as a critical component of success and Headbox Australia CEO Ali Lord agrees.
"For any business, let alone a small business that is gaining market share, marketing is a crucial way to engage your audience," Ali told Finder.
However, while there are elements of marketing that can be done organically or in-house, Ali said there will be elements that will require the expertise of a marketer.
"The majority of start-ups are in the position of having to wear several hats due to financial constraints and we do not allow ourselves the luxury of calling on an expert for each area of ​​activity. However, it is important to know where your knowledge is. the gaps are, and what is the cost to the business if you don't bring in an expert, "she said.
"Marketing is a key example – there are many types of marketing and not all are suitable for every type of business. If you invest in the wrong type of marketing that doesn't engage your target audience, it costs money and you moves further away from your targets. "
---
---
Give voice to your customers and listen to them
The customer is always right. Is not it ? Well, let's be honest, that's a pretty outdated philosophy that doesn't ring true for many business owners. But I have a proposal to improve it.
How about this: the customer always has the right to be heard.
Giving a voice to your customers and listening to what they have to say not only gives them a better experience, but can also inform better decisions within your business.
This is something that the health care business Mira almost accidentally tripped.
"At the onset of the pandemic, we made the decision to start hosting regular webinars – our main motivation was to be able to reach our current and potential customers digitally, but it has proven to be a huge success for our users and gave them a place to connect, ask questions and share their health journeys with real people, even during lockdowns, "said CEO Sylvia Kang.
"Over the past year, we have made an effort to bring in various experts to lecture and answer questions live at least once a month and this has turned into one of our best channels for marketing – our users are happy, we've learned a ton about how we can better support them, and we plan to continue offering webinars even as the world opens up again. "
Encourage customer feedback
Long before Co-founder Shahzil Amin says building a collection of positive customer reviews can easily differentiate a business from its competition. But it has to go beyond just asking customers to share their reviews and hoping they remember it.
"For small businesses and solopreneurs, engaging with your community is key to getting those online reviews that help grow your business," says Shahzil.
"As a business, when you support local fundraisers and events or help with community projects, it shows your customers that you care about them and where you live. , being involved locally builds brand awareness, confidence in your business and a loyal following. Continuing to engage over time will result in these rave reviews on your product or service. "
To date, Well Before has received nearly 10,000 five-star customer reviews.
Elevate your business with Fiverr freelancers
Compare freelance platforms here